ROTECH HEALTHCARE
Professional Home Care
Rotech is a family of hometown healthcare companies. From coast to coast, you will find a local Rotech company near you — staffed with good neighbors and good friends, and providing you with the highest quality products and unsurpassed service. Professional respiratory clinicians are an essential part of our care-giving teams in delivering home medical products, medications, and care, to our patients. These professionals are supported by a corps of customer service representatives, patient service technicians, and numerous others. Our dedicated teams all are committed to you, your family, and your physician in achieving a common goal — helping you lead a more comfortable and productive life, every day.
Featured Job Opportunities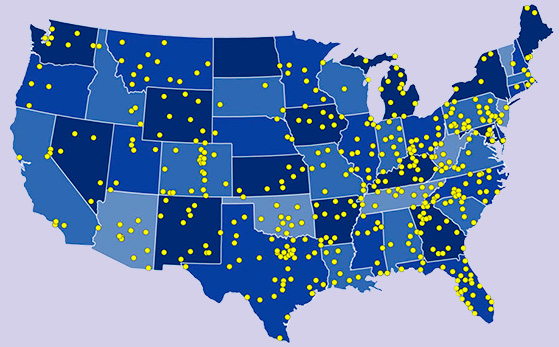 More than 3500 employees in the Rotech family of hometown companies contribute to delivering quality service and the very best in professional patient care through more than 400 locations in 48 states across the United States.
About Our Companies
With a comprehensive offering of home medical equipment and services, the Rotech family of companies is a national leader in helping patients manage their treatment at home. We provide a full array of products and services for the home, including: Respiratory products, services, and supplies, home medical equipment and accessories, and sleep disorder assessment and treatment.